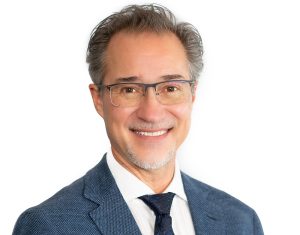 Dr. Scott Ferguson majored in biochemistry at the University of Detroit. Following his undergraduate studies, he attended the University of Detroit Dental School, graduating in 1988. While he has been practicing dentistry for over 25 years, Dr. Ferguson regularly continues his education in the dental field through continuing education courses and seminars, as well as the Seattle Study Club and Port Huron Study Club. He is also a member of the American Dental Association®, Michigan Dental Association, Thumb District Dental Association, International Congress of Oral Implantology, American Sleep Apnea Association and American Academy of Dental Sleep Medicine. Dr. Ferguson was awarded a fellowship in the International Congress of Oral Implantology, and he has received advanced training for the treatment of sleep apnea. He strives to provide his patients with the best treatment possible in a friendly, relaxed and caring environment.
Dr. Ferguson has a son, Gabriel, and a daughter, Maya. When he is not working, he enjoys photography, travel, golf and spending time with his family.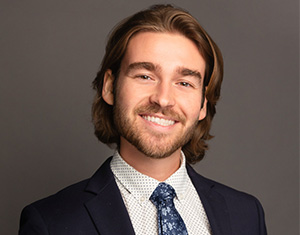 Frank P. Brettschneider, DDS
If you would like to meet our dentists in Kimball, Michigan, to explore the possibilities for your smile, call 810-985-3301 and speak with a member of our team.