Scott J. Ferguson, DDS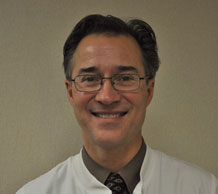 Dr. Scott Ferguson majored in biochemistry at the University of Detroit. Following his undergraduate studies, he attended the University of Detroit Dental School, graduating in 1988. While he has been practicing dentistry for over 25 years, Dr. Ferguson regularly continues his education in the dental field through continuing education courses and seminars, as well as the Seattle Study Club and Port Huron Study Club. He is also a member of the American Dental Association, Michigan Dental Association, Thumb District Dental Association, International Congress of Oral Implantology, American Sleep Apnea Association, and American Academy of Dental Sleep Medicine. Dr. Ferguson was awarded fellowship in the International Congress of Oral Implantology, and he has received advanced training for the treatment of sleep apnea. He strives to provide his patients with the best treatment possible in a friendly, relaxed, and caring environment.
Dr. Ferguson has a son, Gabriel, and a daughter, Maya. When he isn't working, he enjoys photography, travel, golf, and spending time with his family.

Zachary Smith, DDS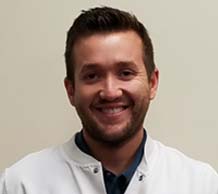 Dr. Zachary Smith graduated from the University of Detroit Mercy in 2014 with a bachelor's degree in biochemistry. Four years later, he graduated from the University of Detroit Mercy School of Dentistry to fulfill his lifelong goal of being a dentist. Dr. Smith is not new to our practice — in fact he has been a patient of Dr. Ferguson's since he was 10 years old! When Dr. Smith isn't working, he enjoys anything to do with cars, whether it be working on them as a hobby or enjoying local cruise nights. He also is an avid hiker, softball player and traveler.
Dr. Smith has a passion for mission work and has gone on many trips around the country and world to help better communities in need, including two trips to the Dominican Republic to provide dental care to underserved areas. He truly wants what is best for his patients and enjoys helping them meet and exceed their oral health expectations. He is excited to join our dental team here at Dr. Ferguson and Associates.